DESIGN
Whether you need to pump fuel or oil we will design a pump system for you. If you are incurrring high maintenance costs on your existing pumps we will survey and make suggestions for improvement or redesign.
Learn more about our Design Services.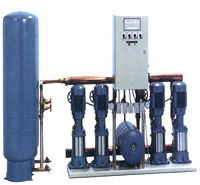 INSTALLATION 
We have comprehensive welding facilities and can fabricate pump/motor baseplates, install new or relocate existing pipework systems.
Learn more about our Installation Services.
SERVICE 
Reduce your pump repair costs with our pump service programme. Contracts can be tailored to your requirements regarding budgets and frequency of visits.
Learn more about our Servicing.
REPAIR 
Our repair technicians are fully conversant with all pump types and their applications.  We offer either site visits or C.O.R (collect, overhaul and reinstall).
Learn more about our Repair Services.
PARTS 
We can supply almost any pump part on next day service, or if the pump part is obsolete we have a full range of fabrication facilities to offer a solution.
Learn more about our Parts Services.